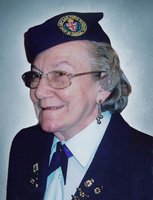 Christina Bradford
The family invites you to watch the Funeral Service for Christine Bradford. Please CLICK HERE
BRADFORD: It is with great sadness that I announce the passing of my mother, Christine Armstrong Bradford (née Laidlaw), born April 1, 1928 on Tuesday, July 27, 2021 at 9:50 a.m. at the Brandon General Hospital.
Christine was predeceased by her husband Calvin Bradford; her parents William and Jeanne Laidlaw; brothers: Bill, Ernie and Herman Laidlaw and her sister Jeanne MacDonald. She is survived by her daughter Judy (Ed); grandsons: Robert Irwin (Pam); Jamie (Tessa); Eddie (Cynthia) and Adam; granddaughters: Jenni (Ian) and Vicki (Steve); 11 great-grandchildren and nieces Mary Anne (Henry) from Cartwright; Donna (Terry) from Brandon and nephews Murray from The Pas and Neil (Carol) from Calgary and many other relatives and friends. Christine was a Life Member of the ANAF Unit #10 for 70 plus years and a 73 year member of the Royal Canadian Legion.
We would like to thank Dr. Koulak and Dr. Dube in Winnipeg for her long term care and Dr. Duncan in Brandon; as well as Dr. Giesbrecht and the Nurses at Brandon General Emergency.
A private Funeral Service will be held at the Brockie Donovan Chapel on Friday, August 6, 2021 at 1:00 p.m.
Donations in memory of Christine may be made to CancerCare Manitoba, 1160-675 McDermot Avenue, Winnipeg, MB, R3E 0V9.
Complete obituary information to follow.