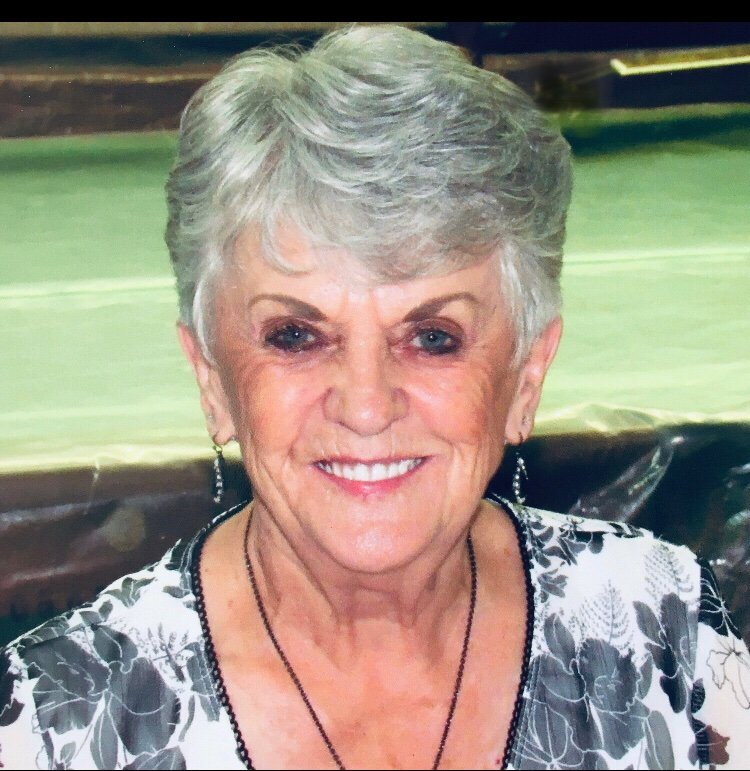 Obituary of Molly Kelman
KELMAN: Mary Helen "Molly" (nee Imlach)
November 18th, 1934 – January 31st, 2021
Molly was born the fifth child of eight on Nov 18th, 1934 in Young, SK to Lorne and Christina Imlach. During the Depression the family lived in a one room house on the prairie with only a cookstove for heat. She always said her Mother was a miracle worker for keeping them all alive. In 1939, the family moved to Brandon where she attended Fleming, King George, McLaren, Earl Haig and BCI schools.
From 1950, Molly worked for the F. W. Woolworth Co. for nine years and was promoted to supervisor. Next she went to work at Johnson's Drug Store where she enjoyed dressing the windows and learning all she could about cosmetics.
In 1956, she married, Pat Kelman, the love of her life, and had 3 children: Mark, Angela and Melissa. Molly's love of children prompted her to open "Aunty Molly's Daycare" in 1964 which operated for over 30 years and saw over 120 children come through the door to experience her love and care.
In 1998, Molly was diagnosed with breast cancer and had to retire from looking after her "little chickens" whom she loved and adored. She turned to sewing and gardening for therapy and to keep her busy. Many times people have commented on how her geraniums in the front window of the family home at 6th and Richmond gave them a lift in the dead of winter. To say she had a green thumb is an understatement. Both children and flowers flourished from her love.
Traveling with Pat to BC, Florida, Wisconsin, Scotland, and places where she could gamble were all highlights. They especially loved celebrating their 50th wedding anniversary in Maui. Molly always enjoyed time with her family, especially when she could take their money at cards. Friends and family will also cherish her ability to entertain and her gift of joke telling which would have everyone in stitches at gatherings or on the bus to Shooting Star Casino.
Molly's breast cancer returned again in 2009, 2016 and 2018 each time she took the challenge head on like a warrior. Her family would like to thank Dr. Grenier, Dr. Moller and all the medical staff, especially on A 300 at Assiniboine Centre, who made Mom's last few years and weeks comfortable. Special thanks to Hazel Siebrecht and Corinne Montroy for their kindness.
She leaves behind her loving husband of 64 years, Pat, her son Mark (Kathryn), daughters, Angela (Doug), and Melissa (Rob), 5 grandchildren (Sarah, Matt, Alex, Mark and Carson) and two great grandchildren (Lincoln and Freya).
At Molly's request there will be no service. Her ashes will be placed in the family columbarium in the Brandon Cemetery at a later date.
In typical fashion, Molly wrote her own obituary and gave direction for when the time came. We couldn't help but add a few asides. Her kids thank her for instilling in them the love of children, laughter, and an example of tenacity that made her a Superhero to us. In lieu of flowers, the family requests a donation to the Palliative Unit in Molly's name at Brandon Regional Health Centre Foundation, 150 McTavish Avenue East, Brandon, MB, R7A 2B3, www.brhcfoundation.ca or 204 578-4227, or to a charity of your choice.
Molly always said,
"We only pass this way once. Make the best of every day as we are not promised any tomorrows. Live, love, laugh lots and remember the happy times".