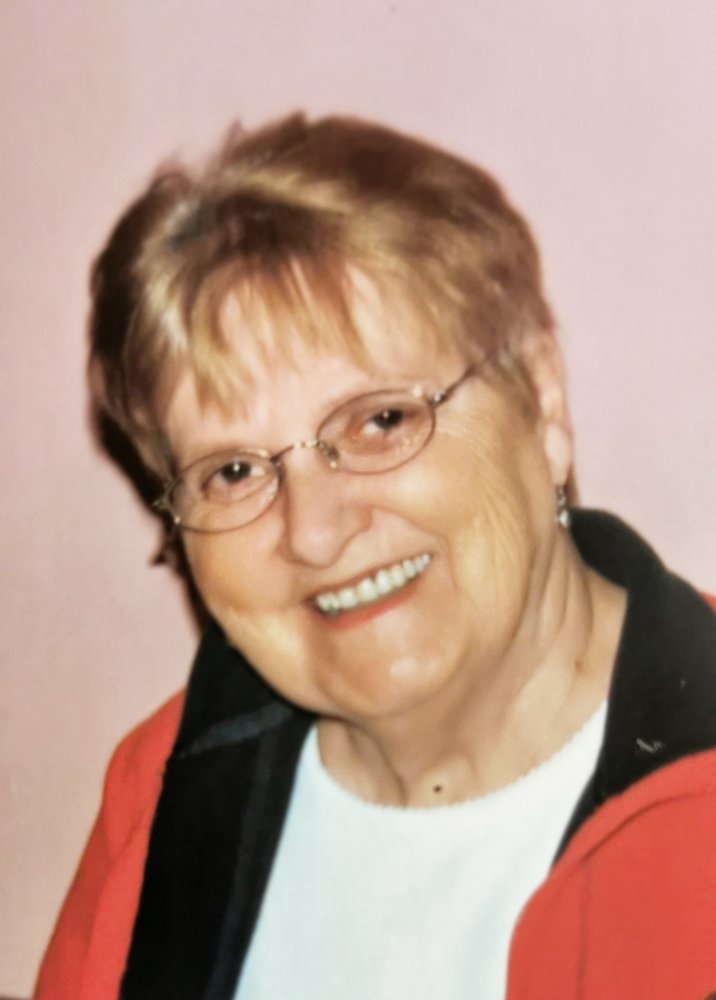 Obituary of Violet Stouffer
STOUFFER: Violet Frances (Bird) Stouffer passed away peacefully on the morning of April 12, 2021 at the Brandon Regional Health Centre with her daughter Jody by her side, she was 82 years old.
Violet was born in Russell, Manitoba outside Sacred Heart Hospital in an automobile in a snow storm in March of 1939 to her parents Frank and Doris (Newman) Bird who immigrated to Manitoba from England. She moved to the United States after she married where she started her family and later moved back to Canada in 1974.
She was originally training to become a nurse; she seriously injured her arm lifting a patient during her training and was not able to continue in the field. Violet worked for the Brandon University for a few years before she went on to work at Assiniboine Community College managing the book store and providing for her children for 32 years ultimately retiring in 2001. She was also a Member of St. Andrews Presbyterian Church for over 40 years. Mom was also a member of the Legion in Brandon enjoying the outings when she was able.
Mom also enjoyed bowling and playing crib, and even traveled to crib tournaments which she was very good at and came home with some tournament wins. She also loved playing bingo, which started early on with her sisters, and would later continue adventures with her sisters to the Casinos in Winnipeg. She loved her fishing trip adventures with George to Ontario and loved telling us of the large fish she caught and the bears that would try to make themselves home at the cabin. George's family always made Mom feel welcome and part of the family.
Violet is survived by her children, Terry (Idarvis) Stouffer, Jody (Bruce) Michaelis, Kevin (Carol) Stouffer; grandchildren, Tre and Joel Michaelis, Lyle Stouffer, Celine (Cole) Krantz, Quin Stouffer; great-grandson, Emmett (and another great grandchild that is due the end of May); her sisters and brothers: Jean (Walter) Hanmore, Rose (Gilbert) Bonin, Ruth (Larry) Robertson, Ann (Jim) Dann, Sylvia (Rick) Farley, Ted (Sandra) Bird, David (Geaneen) Bird, and of course her special friend, George Amodeo and her best friend, Maribea Robinson.
She was predeceased by her grandson, Kyler Michaelis and her sisters, Mary (Walter) Bucklaschuk, Joan (Garry) Koss, Daphne (John) Villers and Lucy (Alex) Cunningham.
She had a large extended family, nieces, nephews, cousins and all the friends she has made over the years. Her door was always open if you needed her and she had a special way of making everyone feel welcome.
Thank you to the Palliative Care Unit at the Assiniboine Center for the care you gave her and for giving us the time we needed to spend with her and the time to say our goodbyes.
A memorial service will be held at a later date.
Fly with the angels dear mother, your kindness love and generosity will continue
to stand as an example to all of us .We will all miss you and will always love you.
To send flowers to the family or plant a tree in memory of Violet Stouffer, please visit Tribute Store