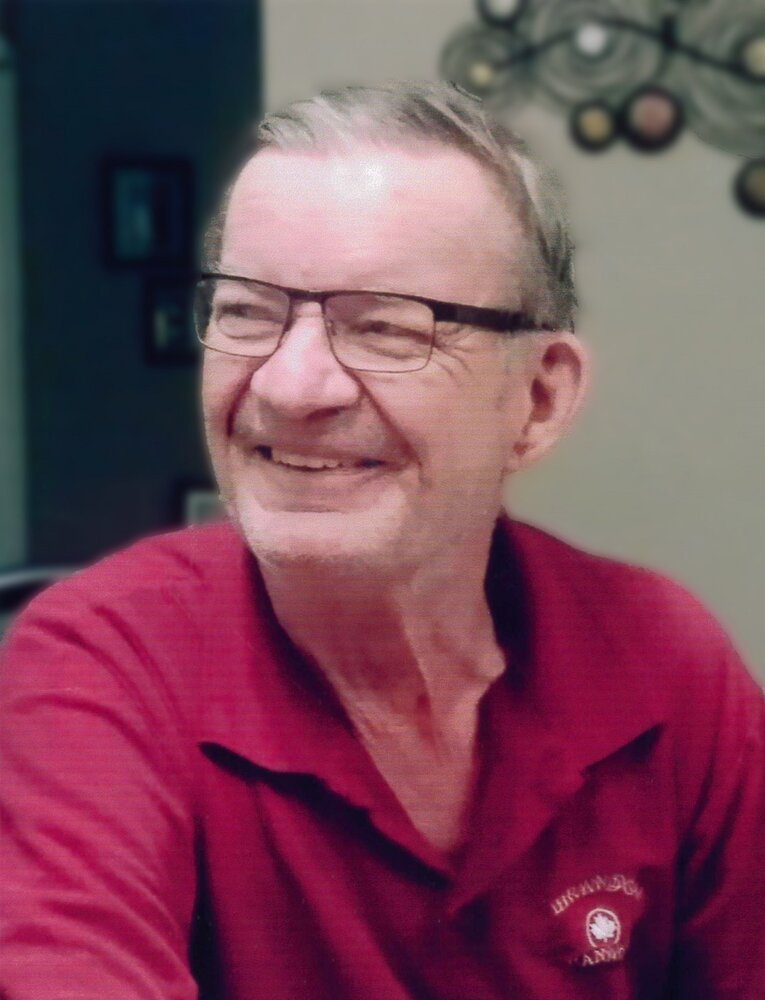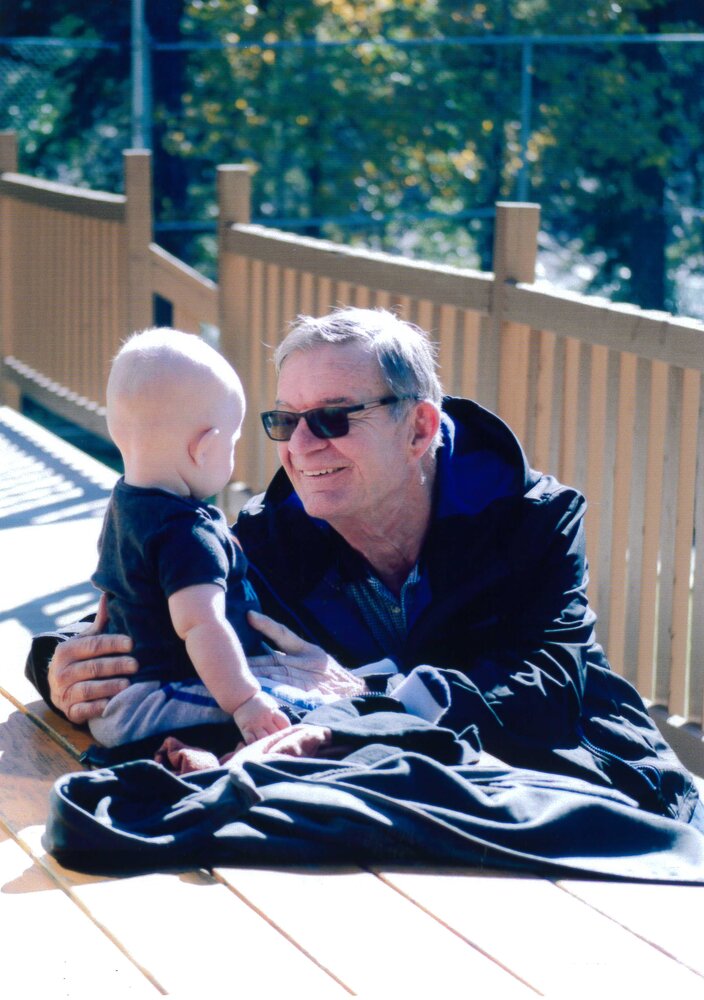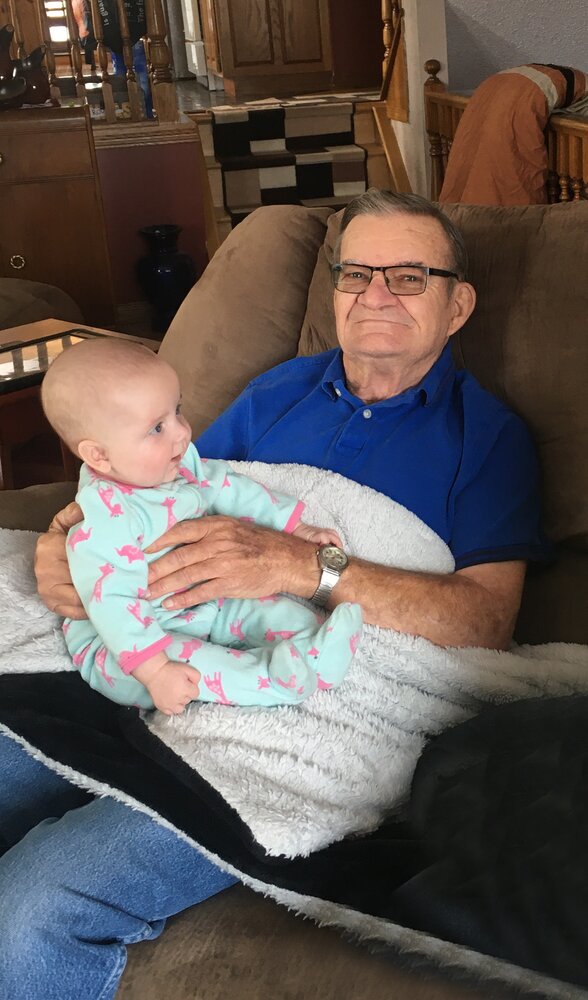 Obituary of James Gibson
The family invites you to watch the livestream of the Celebration of Jim's Life. Please CLICK HERE
GIBSON: James Mervin (Jim). Jim passed away peacefully on Sunday, March 13, 2022 at the Assiniboine Centre in Brandon, Manitoba, after a rapid decline in his health over the past month.
Jim was born to Thomas and Lucinda (Agnes, neé Mann) Gibson of Waskada, Manitoba, on August 1, 1936, the eldest of three children. Jim's life was bookended by events of global scale. His early years were shaped by the Great Depression and Prairie drought; only a short time before the Second World War. His passing has been framed by a global pandemic and more conflict in Europe.
Jim's life was defined by three vocations. His first was as a farmer. Jim was passionate about farming and worked alongside his father. He left school in Grade 11 to attend Agricultural School in Brandon. He returned home with this knowledge and applied it to the family business for over another decade. Jim and his family retired from farming in 1960, deciding that there would be more opportunity in Brandon. They moved to their home on 13th Street and Jim tried his hand at a few different things before he found his second vocation.
Jim became a bus driver with the City of Brandon in 1963. Here he would remain for over twenty years, driving in circles around the city. He loved being a bus driver. So much, in fact, that over the last couple of weeks when an alarm would 'ding' in the hospital, Jim could be heard calling "back of the bus!". His identity as a bus driver was unwavering. He loved to talk to the regular folks on his routes, some will remember him to this day and share an anecdote or two with his family from time to time. He made lifelong friends of his coworkers, many of whom were regarded as family.
The third shaping event in Jim's life was his family. He met his wife when she appeared on his doorstep. Dianne Wilson, in all her eighteen-year-old sophistication, had come to apply for the room rented out by Agnes. When Jim answered the door she asked to speak with his wife. Three years later she was his wife and the pair set off on their way to their own home. Jim and Dianne bought their house in Green Acres brand new in 1968 and have resided there ever since. They spent the first years of their marriage travelling, camping, and spending time with family and friends. Jim forged a strong relationship with his brother-in-law, Grant Wilson, and he relished the opportunity this allowed him to return to his first love, farming, for several weeks a year. The young couple spent a lot of time those first few years with Dianne's family in Lenore.
Jim and Dianne welcomed daughter Carla Lynn in 1976 and son Brian James in 1978. This brought on a flurry of activity. In the early years Dianne raised the children and Jim continued on the bus route, supporting his growing family. Jim enjoyed watching Brian play hockey for several winters and was happy to travel to whatever far-flung location Carla landed in for an adventure. The Gibson family grew surrounded by friends who have become family. We will all remember the neighbourhood bonfires, potlucks, the attempt to dig a well, the water fights, the slip and slide, the street hockey… There are decades of memories to comfort Jim's family in the time to come.
Jim retired at sixty-three years of age and waited a wee while for his grandchildren to come along. While waiting, he busied himself volunteering for the CNIB, and the Wheat City Lions Club. When his mobility didn't allow for so much work, he provided transportation – always the driver - and comedy to the activities. He volunteered at the Legion, doing more driving, helping with Saturday suppers and mowing grass.
And then there were grandchildren! He was bursting with pride at the arrival of each one, as he thought they might never get here. Colm arrived in 2012, Flynn in 2014 and Ada, their mountain girl, in 2019. Colm and Flynn were underfoot quite a lot in those first few years, as Jim and Dianne took on a regular grandparenting day each week. Little Grandpa, as Colm named him, could always be counted on for a story about tractors, and was eager to share his snacks and his television with the boys. Ada made regular video calls to Grandma and Grandpa, entertaining them as she toured them through her house and her life, showing them her babies and her snowboarding gear with equal excitement.
Jim is survived by his wife of fifty-three years, Dianne, their children Carla (Dana Smith) of Brandon, and Brian (Jamie Gibson) of Golden, BC, grandchildren Colm and Flynn Smith and Ada Gibson. Also left to mourn are Jim's sisters, Dorothy Forster of Killarney, and Linda Norris of Sanford as well as extended family, created family, and many friends.
Donations can be made to Royal Canadian Legion Branch #3, 560 13th Street East, Brandon, Manitoba in lieu of flowers.
A Celebration of Jim's Life will be held at Brockie Donovan Chapel, 332 8th Street, Brandon, MB on Monday, March 21, 2022 at 1:00 p.m.
To plant a beautiful memorial tree in memory of James Gibson, please visit our Tree Store
Celebration of Jim's Life
1:00 pm
Monday, March 21, 2022
Brockie Donovan Chapel
332-8th Street
Brandon, Manitoba, Canada
(204) 727-0694


Share Your Memory of
James
Assistance Needed
If you have immediate need for our services, we're available for you 24 hours a day.
Please call us at (204) 727-0694
CONTACT INFORMATION
332 - 8th Street
Brandon, MB, R7A 3X4
Tel: (204) 727-0694
Fax: (204) 726-1297

Send Us An Email >