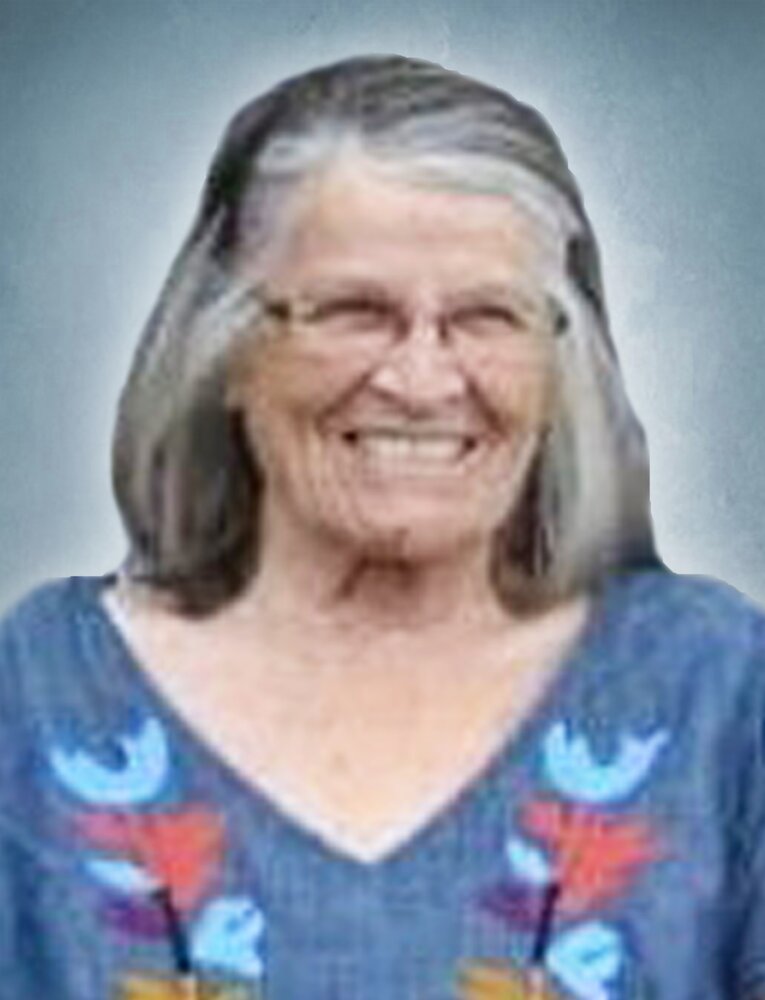 Obituary of Joyce Cooper
Remembrance Joyce Cooper
August 1936 ~ December 2022
Joyce Evelyn Cooper was born August 5th, 1936, the second of ten children to Harold & Helen Slater. She was raised in Eber, Manitoba; and following her schooling there, moved to Maryfield, Saskatchewan, where she worked as a Nurse's Aide at the local hospital. It was in Maryfield, at the age of 17, that she met Allen Cooper. They were married in April of 1955.
Daughter Debbie was born to them in 1956, and son Kim in 1957, both born in Virden. Son Brent arrived in 1959, in Maryfield, and Vickie in 1960 in Kimberley, BC, where they had moved for work. Daughter Penny was born in Cranbrook, BC, and finally Pam came to them when they were in Thompson, in 1965.
Joyce and Al stayed in Thompson for 16 years, before moving in 1978 to Calgary, where they lived for another 20 years. Al's retirement in 1998 saw them move to the Crow's Nest Pass, to be back in the mountains that Joyce so loved. Looking back on her life, Joyce fondly remembered their years in the interior of BC, when her family was growing around her.
While Al's work took them around Western Canada, Joyce was the steady presence at home. Her forays into the workforce involved a short stint at International Nickel in Thompson, as well as working at the Meridian Hotel there. Joyce was a gifted seamstress who worked in a fabric shop while they were in Calgary. But her primary duties were at home, raising her six children; often while Al was on shift work at a mine, or working a second construction job to provide for them all.
In addition to her skills as a seamstress, Joyce enjoyed knitting, painting, cross-stitch, and crocheting. She was an active curler, and loved to play board games and card games, especially with the kids. Joyce was involved in her children's lives in many ways, coaching Ringette when her daughters were playing, and providing leadership when they were in the Girl Guides.
The family fondly recall many camping trips, often to Oak Lake or Maple Creek, where they would visit with family nearby. Joyce was always fond of a drive, and Al recalls how when they were newlyweds, she would wake him up to go out whenever there was a thunderstorm. He'd protest that he had to work in the morning, but Joyce was pretty persuasive. In the years they lived in BC, Al and Joyce found many a ghost town, out cruising the back roads with the kids.
They also enjoyed travel further afield, once the kids were grown and gone. Heading East for Brent's wedding in Nova Scotia, they took advantage of the opportunity to go to Newfoundland. This was the first of two trips to the East Coast. And when Penny bought a time-share in Mexico, that gave Joyce and Al a chance to see that country too. For their 50th, Brent gave them an Alaskan cruise to celebrate. They joined Vickie and Mitch on a trip to Europe, where Al has relations in Holland; and since they were abroad, they also went to see some of France and Belgium. Three of the girls also joined Joyce and Al on a trip to Hawaii in 2011. Joyce loved to travel, near and far.
Whether in BC, Alberta, or Thompson, Joyce and Al always made a point of travelling to see family during their summer vacations. Joyce found the winters in Thompson to be long; but she managed to garden even there, planting potatoes, turnips, and cabbages. The garden wouldn't give them tomatoes, but there were always flowers. And in every home, there was a garden.
Joyce liked to pick wildflowers, and she loved pussy willows and lilies and especially gladiolas. The kids recall how, out camping, Joyce would send them to pick blueberries, raspberries, and strawberries when in season with the promise to make them shortcake when back home. They were always small, and a lot of work to get enough for shortcake, but well worth the effort.
Joyce is remembered as wonderful cook. The kids always looked forward to her home-made bread, which they would pillage when they came in from school. Most days, when Joyce was baking bread she would also make them donuts, or cinnamon buns, too. Her stews, baked beans, rice and bread puddings were simple but delicious fare that exemplified her cooking.
Joyce was a diligent home-maker in other ways, too. She insisted that her sheets be cotton, and hang dried outdoors, winter or summer. Her floors were waxed, with the assistance of the kids skating over them in Al's old woolen work socks, one chore that no one minded doing. She kept her homes spotless, as that was a point of pride for Joyce.
Joyce had some heart troubles, which ran in her family; and these issues prompted their move in 2006 from the Crow's Nest Pass to Lethbridge, where they could be nearer to a doctor as they aged. Joyce and Al were in Lethbridge until 2021, when, seeing that her mother was getting forgetful, daughter Vickie moved them down to stay with her in Brandon.
Here, Joyce joined the Prime Time programme at the Fairview Home, and found other supports through Senior's Mental Health. There were good moments, but these were not good days for Joyce, who felt like she was losing herself to her dementia. In December of last year, her failing health prompted a move into Fairview Home; and it was there that she died, peacefully, on December 19th.
Joyce will be lovingly remembered by her husband, Allen; her children: Debra (Dennis) Kluk, Kim (Marilyn) Cooper, Brent (Nancy) Cooper, Vickie White, Penny (Lyle) Schultz, Pam (Steeve) Paquin; and by her 17 grandchildren and 10 great-grandchildren. Joyce also leaves to grief her brothers Elwin and Gary, and her sisters Gail, Margaret, Diane and Linda, along with her in-laws and an extensive collection of nieces and nephews. As well, there are fond friends from Thompson, Alberta, and BC who will remember Joyce with sincere affection.
A celebration of Joyce's life will be held at Brockie Donovan Chapel, 332-8th Street Brandon MB, on Friday May 19, 2023 at 2:00 p.m.
To send flowers to the family or plant a tree in memory of Joyce Cooper, please visit Tribute Store
Celebration of Joyce's Life
2:00 pm
Friday, May 19, 2023
Brockie Donovan Chapel
332-8th Street
Brandon, Manitoba, Canada
(204) 727-0694


Share Your Memory of
Joyce
Assistance Needed
If you have immediate need for our services, we're available for you 24 hours a day.
Please call us at (204) 727-0694
CONTACT INFORMATION
332 - 8th Street
Brandon, MB, R7A 3X4
Tel: (204) 727-0694
Fax: (204) 726-1297

Send Us An Email >