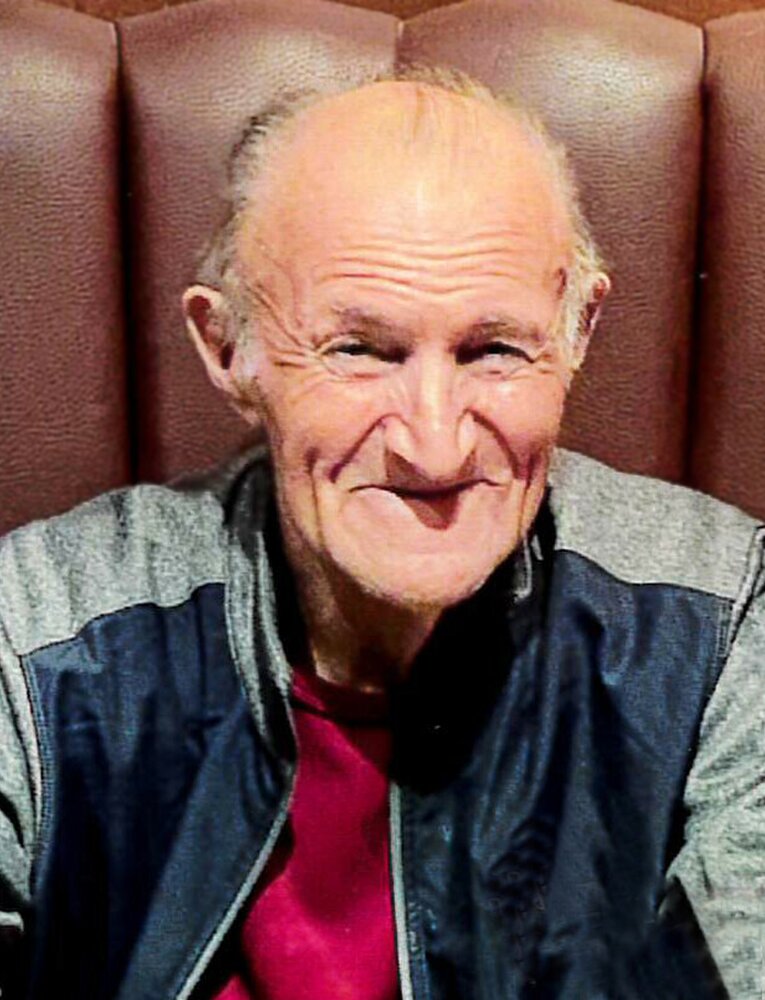 Share Your Memory of
Malcolm


Obituary of Malcolm Macdonald
The family invites you to watch the livestream of Malcolm's Celebration of Life. Please CLICK HERE
November 1, 1935 Malcolm was born in Minnedosa Manitoba to Big Sandy and Flo Macdonald, and passed away October 5, 2023.
Dad attended Basswood school grades 1-11, he enjoyed sports, swimming, waterskiing, as well as put in his first crop at 15, helping Grandma Macdonald.
He graduated with an Ag degree from U of M.
Malcolm and Shirley married July 23, 1960 and settled into the farm life.
November 14, 1963 expecting Susan Rae a real bundle of joy….they hit the jackpot 2 for 1 bonus kidlet Sandra Joan.
Our family loved camping, fishing, sledding, skating and curling at the Basswood Rink.
Malcolm continued to play hockey, curling in bonspiels, as well as the Volunteering.
Dad was the President of the National Farmers Union, loved NDP.
Many letters to the editor of the Brandon Sun. We have the files to prove it.
To keep the farm going one winter Malcolm went up to, Allford, Mb………. to build roads, often talked about being responsible for building the first road into Thompson.
Our parents enjoyed traveling the world extensively. China and Churchill were the top two they cherished.
Mom and Dad sold the farm and moved to Brandon, to retire, however not 6 months into it, MOM became ill with the first of 5 cancers.
They battled several years of Cancer as well as Dad's depression.
They were blessed to be moved into the Lions Manor 2009.
Enjoying many suppers out with the family and he did enjoy especially Prime Rib, seafood, dinners. Dad spent 1.5 years at Dinsdale Personal Care Home.
Left to remember the good times daughter, Susan (Paul) and bonus grandchildren, Haroula and Taso (Tami), great-grandchildren, Andreaus and Maria Spiropoulos, double-bonus grandchildren, Carl and Christie Fowler; daughter, Sandra and dearest granddaughter, Tamara Amy Duncan; Brother, John Watton (late Miriam); Cousin Vincent and Mela Roper, Nola Woehrle (Late Norman); Denny Anderson (Late Ernie), Maureen Anderson (Late Doug), Penny Higgins (late Bill) Sister-in-law, Joan Brown (late Russ) Rae Warburton (late Bob), and families extending Canada, Scotland and England.
You are invited to witness the interment on Thursday, October 26, 2023 at 1:00 p.m., of our parents at the Brandon Municipal Cemetery, Lot 34 Block H Section 44. Then at 2:00 PM Dad's Celebration of Life, Trinity United Church, Lower Level, 1515 6th St, Brandon, MB for the food, fellowship and fond memories.
If friends so desire, donations in memory of Malcolm may be made to the Canadian Cancer Society, Unit 3-510 Sargent Avenue, Winnipeg, MB, R3B 1V8.
Graveside Service
1:00 pm
Thursday, October 26, 2023
Brandon Cemetery
1901 18th Street
Brandon, Manitoba, Canada
Section 44, Block H, Lot 34
Time of Fellowship and Refreshments
2:00 pm
Thursday, October 26, 2023
Trinity United Church
1515 6th Street
Brandon, Manitoba, Canada
Lower Level