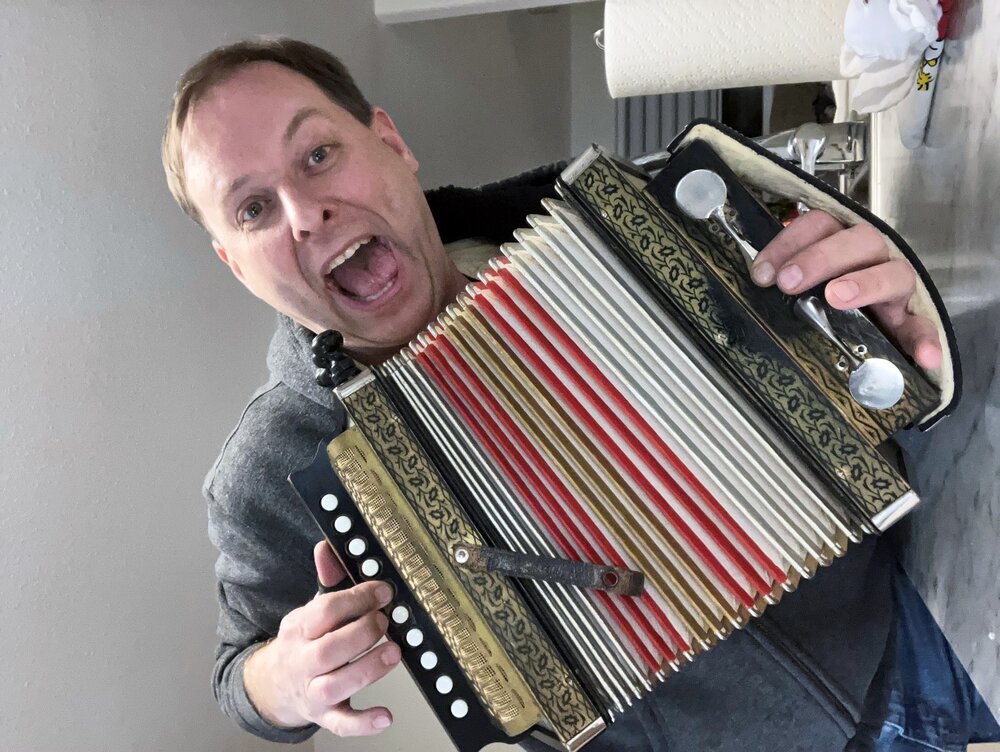 Share Your Memory of
Stefane


Obituary of Stefane Gravelle
For those unable to attend, the family invites you to watch the livestream of the Celebration of Stefane's Life on Saturday, November 25, 2023 at 1:30 p.m. Please CLICK HERE
With broken hearts, we share the passing of Stefane Gravelle; beloved husband, father, son, brother, uncle, mentor and friend. Born in Ottawa, Ontario Stef passed away November 4, 2023 at the age of 53 while undergoing cancer treatment at Ottawa General Hospital.
The eldest son of Norman and Madeleine Gravelle, Stef was raised in the Ottawa area along with his brother Eric. Stef graduated in 1989 from école Secondaire Garneau High School in Orléans, Ontario along with his lifelong friend, Gilles Labbe, who was by his side at the time of his passing.
Upon graduation from high school, Stef set out for Toronto to earn a degree in "Environmental Health" and like many entering this field, not fully understanding that he would become a certified Public Health Inspector and all that would entail. While attending Toronto Metropolitan University, formerly Ryerson University, Stef met his soulmate April Lyons. They married and settled in Northern Manitoba in 1993, where Stef worked in Flin Flon for 3 years and Thompson for 7 years as a Public Health Inspector/Environment Officer. Stefane deeply cherished the people and spirit of Northern Manitoba. Known as "le Grand" to his high school hockey team, Stef had the typical Canadian dream of playing high level hockey. This dream was realized as Stef played for the NHL (noon hour league) in Thompson, where he proudly received a highly facilitated "NHL Hattrick" award during his last game with the team.
Northern life with its meaningful work, great people and the allure of outdoor adventures such as fishing, snowmobiling and remote camping was much loved by Stef. In 2003 however, after the birth of their son Joseph, Stef and April transferred to Brandon. The family became complete with the addition of daughter Anne in 2006. After kids, hobbies and interests changed as life does, and Stef hung up his hockey skates and learned to speed skate. Stef joined the Westman Club with Joseph and Anne but had to quit when the kids got faster than him! Over the years Stef also enjoyed woodworking, which included building and reconditioning musical instruments. Stef had very eclectic musical interests, and certainly shared his love of music with all his family and friends, which often made us laugh aloud. He would spend countless hours reconditioning some old Cajun accordion he purchased online or happened upon at an antique shop, making it sound like a playable, cool instrument. And yes, honestly the Cajun accordion can be cool … even Errol Nazareth would agree!
Getting back to Stefane's days working as a Public Health Inspector/Environment Officer, he quickly embraced the work, and this was acknowledged with advancements into leadership and managerial roles. Stef was very dedicated to the profession and his service to Manitobans. He volunteered and participated on professional committees and working groups including the Canadian Institute of Public Health Inspectors, The National Collaboration Centre for Methods and Tools, and one project that he worked behind the scenes on and was most excited about, the establishment of a Public Health bachelor's degree program at the Université de Montréal.
Stefane appreciated all the great friends and colleagues he worked with during his 30-year career serving Manitobans. One favourite friend and colleague summed it up well when they said, "you must know that the reach of his goodness is immeasurable and it will go on and on in all the lives he has positively impacted, including mine". Most know that Stef's goodness was complemented by his strong faith in God. This faith was strengthened by mentors and friends that the Lord brought his way.
Stef, we love you and will miss you dearly. You can play that accordion all day now; April's Dad and your heavenly Father won't mind at all! In the meantime, as one of your favourite Bob Marley songs ("Three Little Birds") promises, "every little thing is gonna be alright"… we will try to focus on that.
A celebration of Stefane's life will be held at McDiarmid Drive Alliance Church, 635 McDiarmid Drive, Brandon on Saturday, November 25, 2023 at 1:30 p.m. For those unable to attend, the family invites you to watch the livestream of the Celebration of Stefane's Life.
The family would like to thank Stefane's health care team in Brandon, Winnipeg and Ottawa. They were so professional and supportive during the past year. In lieu of flowers, donations may be made in Stefane's memory to: the Brandon Regional Health Centre Foundation - Westman Cancer Care Center, 150 McTavish Ave., Brandon, MB, R7A 2B3, or to Samaritan House Ministries Food Bank & Resource Centre, 820 Pacific Ave., Brandon, MB, R7A 0J1 or a charity of choice.
Celebration of Stefane's Life
1:30 pm
Saturday, November 25, 2023
McDiarmid Drive Alliance Church
625 McDiarmid Drive
Brandon, Manitoba, Canada